PicoTalk - Mouth and Eyes
- Real-time mouth control to audio
- Intelligent random eye movement
- Adjustable LED eye outputs
The PicoTalk is also available in our fully assembled and ready to use
Talking Skull
The PicoTalk is also available in a 3 output version that can also control a head. Check it out
here.
The PicoTalk is a real-time servo and LED controller. Connect an audio source and up to three servos and LEDs and the PicoTalk will bring them to life.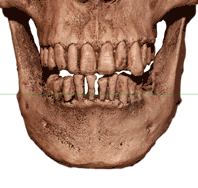 Real-Time Mouth Control
The PicoTalk listens carefully to the audio and moves the servo in sync to make the character look like it's doing the talking. No programming or specially encoded audio track required.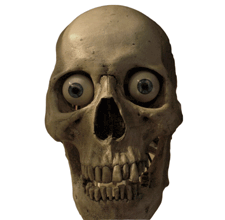 LED Eye Control
The new PicoTalk has two dimmable outputs for LEDs. The brightness and behavior of the LEDs is adjustable. The LEDs can be set to throb to the character's voice, fade out after an adjustable amount of inactivity, or stay on all the time.
The PicoTalk also contains the resistors for the LEDs, so there's no need to fiddle with soldering them externally.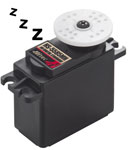 Servo Sleep
If either servo hasn't moved for one second the PicoTalk will stop sending the position signal. This extends servo lifetime by allowing the servo to relax during times of inactivity. This option can be disabled if your setup requires the servos to be active at all times.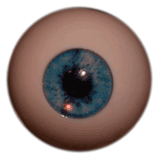 Intelligent Random Movement
The second output can be used to control the eyes of the character. The PicoTalk will occasionally move the eye servo when the character isn't talking to give it some life. When the character starts talking, it will increase the activity. The amount of movement is completely adjustable.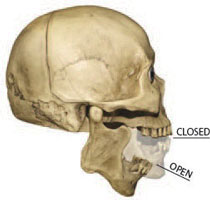 Easy Setup
The PicoTalk can be easily configured to suit your application. Simply turn the adjustment pot and tap the set button to adjust the following paramters:
Mouth servo open and closed limits
Mouth servo speed
Eye servo left and right limits
Audio sensitivity
LED Brightness and behavior