35mm DIN Rail available in various lengths
Many of our products can be mounted to DIN rail by purchasing separate DIN rail clips.  Not all products are compatible yet.  See the list below.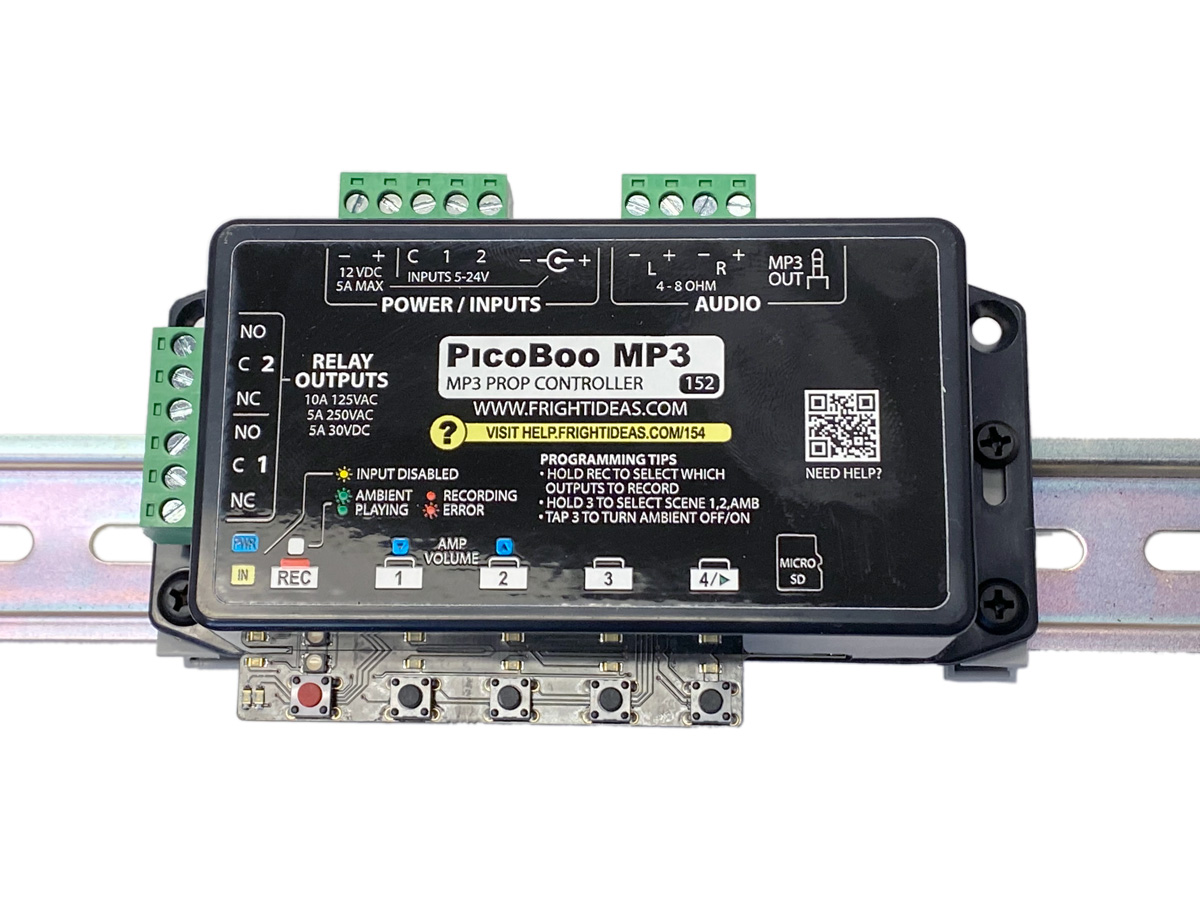 Compatible Products
Use the table below to determine what length of DIN rail you'll need, as well as what clips will be required.
| | | |
| --- | --- | --- |
| Product | Length | Required Clips |
| PicoBoo ONE, PicoTalk | 3.0 inches (76mm) | DIN Rail Clips |
| PicoVolt/PicoServo | 3.8 inches (97mm) | DIN Rail Clips |
| PicoBoo JR, PicoBoo, PicoBoo PLUS, PicoBoo MP3 | 5.4 inches (137mm) | DIN Rail Clips |
| EscapeKeeper | 5.4 inches (137mm) | |
| Power Injector | 1.4 inches (36mm) | |
| Patch Panel | 2.4 inches (61mm) | |
| Output Expander | 2.9 inches (74mm) | |
| Flex | 4.5 inches (114mm) | |
| FlexMax | 7.0 inches (178mm) | |
| ServoDMX | 3.2 inches (81mm) | DIN Rail Clip (72mm) (need 2) |