- Up to 2 minutes of sound
- Four 10 amp relay outputs
- 30 watt Class D amplifier
- Ambient animation
If you've ever wanted the simplicity of a PicoBoo but needed just one or two more outputs, then you need the new PicoBoo PLUS. The PLUS works exactly like the original PicoBoo but includes four 10 amp relays. The latest chip and assembly technology has even allowed us to fit it all in the same size box!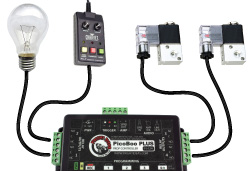 Relay Outputs
The PicoBoo PLUS has four 10 amp relay outputs brought out to two pluggable terminal blocks. Each of the outputs has both a normally-open and normally-closed contact, ensuring you will be able to control anything.
Up to 2 minutes of animation at 30 frames per second can be recorded.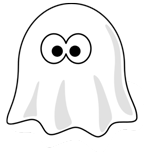 Ambient Animation
The PicoBoo PLUS doesn't just play sounds during ambient mode, it can also animate the outputs while the prop is waiting to be triggered. Program this mode with what you want the patrons to see and hear as they approach the scare - a little foreshadowing of the terror to come.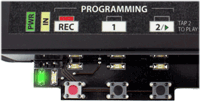 Real-Time Programming
Just like its PicoBoo brothers, the PicoBoo PLUS can be easily programmed using the on-board buttons. Program all the outputs at once, or layer them up one at a time for more complicated scenes. There's no confusing button sequences to memorize or manuals to study. One button for each output keeps things straight forward, simply press record and start animating.
Audio
The PicoBoo PLUS uses a built-in flash memory sound chip that makes it easy to playback and record up to 2 minutes of sound. Hook up any audio device to the PicoBoo's audio-in and record the desired sound straight into the chip. No computers, no drivers, no converting sound formats. Note that the sound quality is similar to AM radio. If you need great sound quality please see the PicoBoo MP3.
Up to 8 scare sounds can be recorded. The PicoBoo will automatically increment through them with each scare.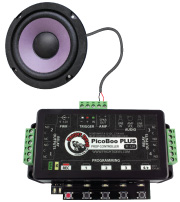 Amplifier
The PicoBoo PLUS includes a 30 watt internal Class D amplifier. This allows the use of standard speakers which are smaller and easier to conceal than powered speakers - a big advantage when you need to hide the speaker in a prop.
The amplifier's full output power can only be realized with a 4 ohm speaker and a power supply of at least 3 amps. The standard 1 Amp power supply is surprisingly loud, but you may notice distortion at higher volumes.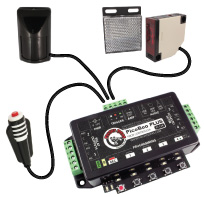 Trigger Input
The PicoBoo PLUS has a trigger input that can be used to trigger the scare automatically. This is most commonly used with PIR motion sensors, beam sensors, hand triggers, or pressure mats. If you want the PLUS to loop your scare indefinitely, connect the - and IN trigger pins with a small wire jumper.
Our selection of triggers can be seen here.

Write-Protection
Just like its BooBox cousins, the PicoBoo PLUS has a write protection mechanism that helps prevent accidental or unwanted program changes.
More Information

| | |
| --- | --- |
| Amplifier | 30 watt Class D |
| Audio Storage | 2 Minutes |
| Audio Quality | 8 bit Digital |
| Output Capacity | 10 Amps Each, 120VAC Max. |
| Output Type | Relays |
| Outputs | 4 |
| Inputs | 1 |
| Supply Current | 0.2 to 2.5A |
| Supply Voltage | 9-12 VDC |