- Mouth moves to Audio Signal
- LED Eyes move Left and Right
- Intelligent Random Movement
- Easy to setup, just add Audio
Ships in 1-2 weeks

Popular skulls are in stock and ready to ship. However, some configurations will be built-to-order and ship 2-4 days after the order is placed.
No programming required. Just add audio and this talking skull will come to life, moving it's mouth and eyes as if it had risen from the dead.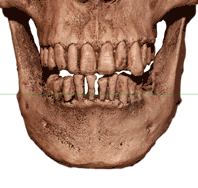 Real-Time Mouth Control
The PicoTalk included inside the talking skull listens carefully to the audio and moves the servo in sync to make the character look like it's doing the talking. No programming or specially encoded audio track required.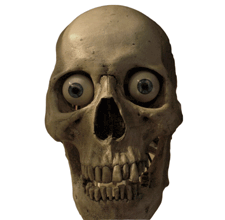 Moving LED Eyes
Does your current skull have staring problems? These skulls come with eyes that randomly look around, moving occasionally when the skull is quiet, and frequently when it's talking.
LED Eyes are now included on all talking skulls. The eyes can be set to stay on, throb to the voice, or fade on when the character talks and out when it stops.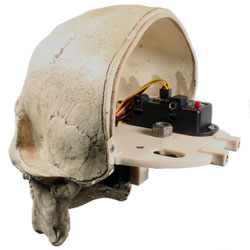 Custom Skull Design
This is not a standard Bucky skull. Our skulls have been reworked to allow a clean installation of the internal hardware. And at almost one quarter the weight of the competition, these skulls are easier on the servos, and easier for you to install.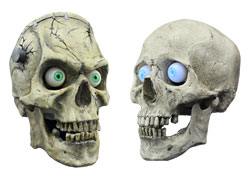 No Lonely Skeletons
Were you an only child? Did you grow up lonely and alone? Don't let your talking skull endure the same pain - buy two! You can craft a stereo audio track with one voice in each channel so they can chat, talk, or argue.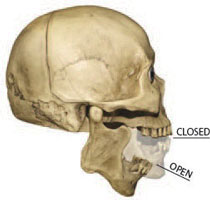 Easy Setup
Our talking skulls come completely ready to use. But if you'd like to change the amount of movement of the eyes, or sensitivity of the mouth, just lift the hood and turn the dial.
Mouth servo open and closed limits
Mouth servo speed
Eye servo left and right limits
Audio sensitivity
LED Brightness and behavior
Mounting
The skull plate is designed to mount to a 3/8" threaded rod. You will need to provide threaded rod, two nuts, and two washers to mount the rod to the skull plate.
Includes
The Moving Eyes Characters ship with the following items: